---
5/30/07 at 06:30 PM





Comments:


Oh I'm totally okay with people disagreeing with the Dumbledore casting. I'm still most happy with Gambon playing him though. Like Carolyn said, I don't think he (in canon) is all the sweet, grandfatherly, nicey-nice wizard that he might have first been painted to be. So I think a more firm, stronger Dumbledore is in order. And I honestly can only think of a couple minor roles I've seen Gambon in, and he's been a bad guy! LOL!

BTW, anyone ever read his bio over at Wikipedia? Strange guy actually!

---
5/28/07 at 07:01 PM





What is your location?

Canada



Comments:


Yes there was a rumor about Mclellan doing Dumbledore but from what i remember he and Harris never got along, and he is qouted as saying
" I had enough trouble living up to one legend, two would be too much to hope for" ( he is refering to Gandolf and Dumbledore)

I believe he said he didnt want to replace Harris in the role of Dumbledore but wouldnt mind another role in the future series.

---
5/28/07 at 02:33 PM





Comments:


I agree with Alfan, Carolyn, Hikity and Peekabooh
In HP-GOF I thought Gambon as Dumbledore was too aggressive towards Harry and not only towards him. And like Peekabooh said that he was too active. In the books Dumbledore showed his wisdom through his stillness and thoughtfulness. Besides this, when he did a joke (one of his manner) he underlayed it with a smile. I never saw Gambon smiling, I mean more than one or two times. But not that you understand me wrong he´s OK and I like Gambon in other films. Was there not also the rumour of Ian McKellen as Dumbledore?

But the thing with Imelda Staunton as Umbridge...great. The only thing I miss are the frog eyes. But this cardigan, this girly voice and have you seen the look of her when Snape sais obviously (you really have to look, it makes me so laugh) and this dancing around him...can drive you up the wall. Is it not the same like in S&S?
---
5/28/07 at 01:35 PM
Comments:
Exactly, Peek!
---
5/28/07 at 07:04 AM





Comments:


I agree with Alfan, Carolyn and Hikity. I thought Harris was typecasted perfectly as Dumbledore. Just the way I imagined he would be, reading the books. I really had to get used to Gambon and still he kind of creeps me out. In my opinion he´s way too active, too busy, if you know what I mean...

---
5/28/07 at 05:24 AM





Comments:


I am completely with Alfan regarding DD...
(Harris was great! I have loved him in every film anyway- he was a great actor)

---
5/27/07 at 04:50 PM





What is your location?

New York



Comments:


I had mentioned this awhile ago during a discussion on alt.fan.harry-potter: I think, to a certain degree, it depends on whom we saw first. Many times, the first version is the one that our brain automatically relates to. I think they're both good in their own individual way. The one thing that did turn me off Gambon (and this is just my little quirk) is that he made a statement about never having read the books, didn't plan on reading the books, and just did what the director told him to do. IMHO, his lack of interest kind of grated on me.
LOL....sorry 'bout this, Sno, but I'm with Alfan in that, to me, DD will always be Richard Harris because he just seemed to perfectly exemplify the character that Jo wrote.

However, I do have to qualify that last sentence a bit now, because after re-reading all the books at different times, my opinion of the "kindly old grandfather image" of DD has changed quite a bit, and, IMO, Gambon now matches my take on DD: Did I mention how much I am now not enamored with the character and feel that so many of the WW's current problems can be traced back to him?

OK, no more HP for me for awhile! :-)

---
5/27/07 at 10:19 AM





What is your location?

Canada



Comments:


Although i agree that Gambon brought a different Dumbledore to us all, to me he just creeped me out. He just didnt have that twinkle in his eye that Harris seemed to have. He is not suppose to be creepy ( long nails and all), he is not suppose to aggressive towards Harry. To me Dumbldore is comforting and soothing. Gambon's words of comfort just dont sound comforting enough, but that doesnt mean i dont like Gambon, just his take on Dumbldore. When i saw Troy and the way that Peter O toole taked to Achillis, it was very remaniscant of Harris.

But Sno, this is no way a critique of you or anything, this is just my opinion. Not meant to ruffle feathers or create anything, honest. But that seems to be a debated topic where ever we listen or go to. Gambon, good or bad Dumbledore?

---
5/25/07 at 03:49 PM





Comments:


Snocat, sweetheart, to link arms with s.o., hmm, I know a fine straight-forward woman who takes the OooA and smiles for the camera...is there a better idiom than link arms with s.o. then just tell me

Has anyone seen "History Boys" (via Internet)? Is it worth watching and what dialect are they talking?

---
5/25/07 at 12:04 PM





Comments:


Now see, I think Gambon is a MUCH better Dumbledore. When I see Harris, I think he looks and sounds feeble and not nearly passionate and interesting enough. I REALLY like Gambon in that role.

I adore David Thewlis as Lupin! But I just don't think HB Carter was the best choice for Bellatrix. She's too quirky looking. Her acting will be on spot, I'm sure! But she doesn't look the part at all. I still say Natasha Richardson would be a perfect choice for Narcissa, but I've heard over at Leaky they already have someone? Maybe Joely Richardson would have been a good Bellatrix!

Imelda Staunton is totally the other direction from Umbridge that I imagined her. Of course I can't see that actress without thinking of "Mrs. Palmer" from Sense and Sensibility. She's too cute for the role. I pictured someone uglier, honestly more toady.

I accepted Brannaugh as Lockhart and he acted the part fine, but to me, he wasn't "pretty" enough. Hugh would have been pretty indeed!

Hiki--cool, I'm a coined phrase! But what does it mean? Can you use it in a sentance? :-P

---
5/24/07 at 04:02 PM





What is your location?

Canada



Comments:




You know, i have questioned some of the casting for the movies but once i saw the characters in the role i changed my mind on most of them ( jury is still out on Gambon). I couldnt see Kenneth as Lockhart but I ate my words, he was great. I couldnt see David as Lupin but again, i was wrong. And by the looks of this movie, Bella, Deloris and Tonks are perfect.........great job Warner.
---
5/24/07 at 08:27 AM





Comments:


Snocat, I'm quite happy it is not Hugh Grant but Kenneth - I like him verrra much and he was brilliant as Lockhard (imho of course).
Btw: I hope you don't mind but I coined a new phrase: "to snocat arms" with someone, lol
---
5/24/07 at 04:00 AM





What is your location?

South San Francisco, CA, USA



Comments:




I have to share something I find quite funny. Every day I pick a picture of AR as the backing for my computer screen when I personally log on, and EVERY SINGLE DAY my significant other (my 6-year-old's daddy) sneaks in to change the picture, usually to a picture of her, our daughter, that is. It's become a running gag as he does this before we get up to get ready for her school. But I pick some absolutely wonderful Alan pic and it transmutates back to my daughter. I think maybe my husband is a wee bit jealous...? (Oh, yes, I must be having an affair with Alan Rickman...snort...if only) Just thought I'd share that amusing tidbit, By the way I can hardly wait for July of this year!!!!
---
5/23/07 at 06:21 PM





What is your location?

Los Angeles



Comments:




Oooh, yes -- he would have been a good Lockhart. Oh well....I guess we won't be seeing Lockhart in the 5th movie. I know they have to make cuts, but I really loved that scene in the book where we see Lockhart and Neville's parents. Well, I guess that's what makes the books so special.
---
5/23/07 at 05:24 PM
Comments:
It's news to me! I just read this and had no idea. Hugh Grant was offered the part of Gilderoy Lockhart in HP & CS but he turned it down.... oooobviously. Which he says he now regrets. But, damn, wouldn't he have made a great Lockhart??? Regrets, ineed.
---
5/23/07 at 04:33 PM





Comments:


Nicky, this message is on Lex´ website:



"We're taking a short holiday from the website but be sure to check the site as we'll be updating parts of Rickman-Barstow.net very soon.

22 May 2007"







---
5/23/07 at 01:33 PM





Comments:


Thanks Nicky =)

---
5/23/07 at 10:17 AM





What is your location?

MS



Comments:


Just curious, anyone know what happened
to Lex's website? From time to time I like to
cruise through her gallery,(she's got a great collection
of pics of our sweetie) but it all seems to gone now.



Have a great day kids. I'm off to nurse this
nasty hangover........


---
5/23/07 at 10:07 AM





What is your location?

MS



Comments:


Some belated Happy Birthdays are in order!

Happy Birthday Pam and Dee!

Congrats Sevvy!


Hikity- I thought I made it very clear for you not
to return without Alan stashed somewhere!

Oh well, I suppose I can forgive you.

Alfan- Whatever this plan of yours might be, I'm all
ears! Perhaps I'll use when I take my trip over there!
I'm extremely bold and open minded!

---
5/22/07 at 02:49 PM
Comments:
Alfan, this is surely a great idea - we two blond beauties in London, huuuh! No chance for certain men to escape, lol
---
5/22/07 at 10:04 AM





What is your location?

Canada



Comments:




I must of pressed the wrong button, or thought i pushed post message but didnt, Oh Hikity, it was a beautiful plan and it would of worked too, honestly. Ok, i guess next time i will just have to save it for the next time you venture off ot London,,,,heck, maybe i will join you....
---
5/22/07 at 03:12 AM





Comments:


Alfan, did I miss it or did your plan just come up too late?? Pity in any case
---
5/21/07 at 03:43 PM





Comments:



*lol* Alfan!


Thanks sweeties, I really appreciate your support!


Wow, Puddy now don't exaggerate,will you *grin*
Thanks for the compliment though
---
5/21/07 at 03:09 PM





What is your location?

Canada



Comments:


Good job Sevvy, english is my native language and i still cant speak it,,,,heee hee.
Hikity, i had a plan all set up for you to meet our guy and i thought is was posted but i guess it never made it.
And lastly, i saw the new Harry Potter clip from Ellen this morning and yes,,,,,,there is Snape, right beside Umbridge, and he doesnt look happy,,,,,,,( when the heck does he)

---
5/21/07 at 02:04 PM





What is your location?

atwork



Comments:




oh geez, I`m not sure I doing as good as you right now. Today is a holiday here in Canada, and as usual those of us who normally work on the weekend, have an extra 12 hour day to work
.This is even worse than usual because there is not much to do in my department today, so it`s long and boring, but at least I can take more breaks and mess around on a fast computer....
---
5/21/07 at 01:34 PM
Comments:
Wow, Sevvy, congrats!
---
5/21/07 at 01:17 PM
Comments:
Aaaah, congrats Sevvy!!!! You miracle speaker of the English tongue
---
5/21/07 at 12:19 PM





Comments:


Thanks sweetie!!!

I'm quite sure that it helped that you thought of me
I think I was really doing ok. At least English was the best of my exams yet *surprise*


Hope you're doing as fine as I am now


Hugs, Sevvy


---
5/21/07 at 09:25 AM





What is your location?

Quebec



Comments:




Oh , Sevvy, I did not forget , I was thinking about you and your English exam yesterday at work. I knew you would ace it, didn't I tell you that??Yay, only 1 more exam to go....
---
5/21/07 at 09:03 AM





Comments:


Thanks Hikity =)

I think my oral exam is going to be ok. I'll have to talk about Goethes Faust but as I didn't completely hate that book it's gonna be ok


And it's 3 weeks from now so I'll have some free-time first, hurray!

And my English exam today was rather pleasant

I was asked to write about an English novel that impressed me... Hellooooo Colonel Brandon *ggg*



---
5/21/07 at 05:19 AM





Comments:


Vicki, I'm already back in good old Germany. I had my camera with me all the time, but I was so busy in London that I only once sat down outside a café to watch people passing by and no Alan came along, lol.
London: I went to the Monet exhibition (wonderful unknown drawings and paintings) at the Royal Academy of Arts (my favourite), to Hatchard and Waterstone's, found out that the BBC-SHOPs have been closed down, obviously for good (very angry/sorry about this, but may be there'll be one in Manchester, who knows). I had a long walk along Queen Mary's home, St James's Park and the Palace till Victoria to see Billy Elliot in the evening. The musical was good, the seats terrible. I like the film better - the musical has different interpretations; the focus lies much more on homosexuality and I didn't like the end at all when all MINERS danced in tutus. The film is about a boy who has different dreams and motivations than the male members of his family, who wants to break out of the narrow world of his home town, about British class system and about the politics of the Iron Lady. The musical kind of makes fun of the film's topics imho. I certainly missed the music of T. Rex (diegetic and non-diegetic)
In the afternoon my friends and I had afternoon tea in a real English Gentlemen's Club (wow) accompanied by the loud snoring of two gentlemen (
)
And we had a blast/ball in the train on the way back to Lingfield. The whole waggon was enganged in talking about theatre, The Perfume and Alan with me allocating beer and showing my best pics of Teh Man and Greg. The lady next to me was a great fan and said about 10 times: O.M.G. - we had to take care that she didn't faint, lol. Her handsome hubby was just grinning.

South Downs and Brighton: Beautiful landscape, the Lanes, the Pavillon, the Mariners, the Art Festival, the Pier....my poor feet


Again, I can say with all my heart that all those English people I have met so far in my life are wonderful, open-minded, humorous and very helpful people!

---
5/20/07 at 04:15 PM





What is your location?

Los Angeles



Comments:


Hikity - I hope you are enjoying your trip to London! Please, when you get a chance, keep us posted on what you are doing. I love to hear about other people's travel adventures.


Have a great time!.....and if you happen to run into

take a piccie for us!

---
5/20/07 at 07:30 AM





Comments:


Sevvy, sorry, it should be "half as bad...". They were mainly questioned on Fahrenheit 451 (Bradbury), Bend it like Beckham and the film about that man who lives in a serial and doesn't know it (forgot the name) after they had to talk 10 min about a text on pollution.
The written exam was about globalization and global warming - obviously an important topic
---
5/20/07 at 07:23 AM





Comments:


Hiya, Sevvy, cross my fingers, too!!!!!!!!!!!!! Here, the Abitur is over and out
and I "lived through" several oral exams in my school. Half as "bas" as one might think....YOU'LL MANAGE!

Pudd, lol, the similarities are shocking.

---
5/19/07 at 12:41 PM





Comments:


Thanks sweetie =)

---
5/19/07 at 12:41 PM





Comments:


Thanks sweetie =)

---
5/19/07 at 11:38 AM





Comments:


I'll keep my fingers crossed for you, Sevvy.

And yeah, looking forward to that "one fine day."

---
5/19/07 at 09:39 AM





Comments:


*lol* Puddy! Brilliant as always


My exams... well. Not quite as brilliant but ok
My English exam is on Monday but I think that's not gonna be a a big problem. I already survived the most difficult part (biology and history).

Hope you're doing ok and maaaaaybe we'll meet in Teh Chat again some fine day


Hugs, Sevvy


---
5/18/07 at 01:50 PM





What is your location?

MS



Comments:



Cheers Pudd!!!
---
5/18/07 at 07:02 AM
Comments:
Hehehe, I take it you do not totally disagree with me...
Alan should claim some commission from Aardman Animation.
---
5/17/07 at 06:33 PM





What is your location?

Los Angeles



Comments:




Pudd -
---
5/17/07 at 04:37 PM
Comments:
Brilliant, Pudd!!
---
5/17/07 at 04:24 PM
Comments: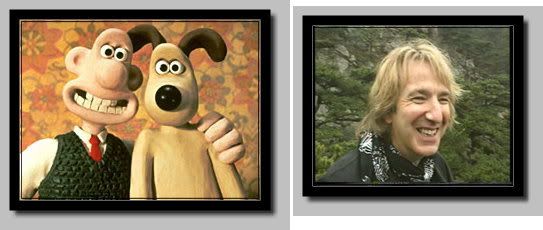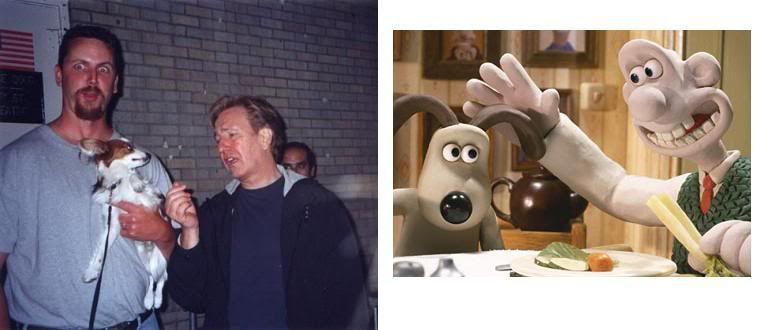 ---
5/17/07 at 07:08 AM





Comments:


Native speakers help:


I have a small problem with understanding a line in a Dowland song:

The poem is "Time stands still"

Time stands still with gazing on her face,
Stand still and gaze, for minutes, hours and years to her give place.
All other things shall change but she remains the same,
Till heavens changed have their course and Time hath lost his name.
Cupid doth hover up and down, blinded with her fair eyes,
And Fortune captive at her feet contemned and conquered lies.

Whom Fortune, Love, and Time attend on,
Her with my fortunes, love and time I honour will alone.
If bloodless Envy say Duty hath no desert,
Duty replies that Envy knows herself his faithful heart.
My settled vows and spotless faith no fortune can remove,
Courage shall show my inward faith, and faith shall try my love.

The text refers to Queen Elizabeth I.
My problem lies with the red highlighted lines, especially with the second one. Could someone tell me please
1) To what/whom refers the word "herself"?
2) And whose faithful heart is it?
I haven't come up with a good explanation yet.

Thanks,
Chalebh


---
5/17/07 at 01:27 AM





What is your location?

Los Angeles



Comments:


"Snot-kat"
B-A-A-A-H-A-H-A-A!

*ahem*....sorry about that...just had to get that one out.

It's really weird that you mentioned Natasha Richardson because every time I read the books, I picture her sister Joely Richardson as Narcissa. But I think either one would make a fine choice.

I know this isn't the HP board but since we're on the the subject of Narcissa, did anyone else feel like Snape maybe had/has a thing for Narcissa after reading the chapter Spinners End in HBP? The article that was linked over on the main board also mentioned it.

When else have we ever seen Snape really give anyone the time of day or care about their feelings? Sure he shows DD a great deal of respect and has a sort of friendly/competitive relationship with McGonnagall when it comes to their house quidditch teams. But other than that, he seems to remain aloof and detached from most people. But then again, we are seeing Snape through Harry's eyes and point of view and Harry doesn't really see much of Snape outside of Potions/DADA class or detention. Also the fact that Snape hates Harry tends to sour the perspective a bit.

But it could explain why Draco gets such favorable treatment or why he remains in contact with Lucius Malfoy. Wouldn't it be a sad turn of events to discover that Snape joined the DE's just to have a chance to be close to Narcissa?

I've never really subscribed to the "Snape was in love with Lily Evens" theory. But this one seems more probable. Oh, I could be way off. This is just me, musing out loud. There is probably a similar theory out there with a 5 page essay written about it on one of the HP fan boards and I've just been too lazy to read it.

Poor Snapey-poo. I hope there's lots of Snape background in the last book. Can't wait to read it! I'm counting the days.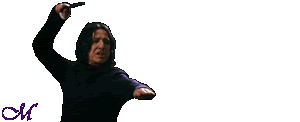 ---
5/16/07 at 04:56 PM





Comments:


Wait a minute! Did I just called "Snotkat"?? LOL!!!!! I may keep that.

Okay.. random thought. Helena Bonham Carter is NOT who I would have picked for Bellatrix Lastrange. She's too quirky looking. Not classically exotic, the way the book always implied. But I've been trying to think of who could do Narcissa. I think Natasha Richardson should do it. Regal and willowy comes to mind. She would fit! I saw "Asylum" last night (major downer film), but I thought, "put a long platnum wig on her and she could be Narcissa!"

Do you think anyone over at Warner Bros will listen to me?

---
5/16/07 at 03:07 PM





Comments:


Sevvy!!!!!! Hurray!
How are you?? What about the exams? Hope you can relax this prolonged weekend over here.

By the way, now that Alan has finally come out with his "American" teeth
, there is no need for me to hold back any longer: Am I the only one who - as soon as Alan gives a big smile - has to think "Wallace and Gromit"?
No offence, even liked his teeth when they were still all over the place.
*dances like a madwoman*

---
5/16/07 at 02:05 PM





What is your location?

MS



Comments:



Damn you Hikity for going to the UK
without me! (lol) Seriously, have a great time, be safe,
bring Alan back by whatever means necessary!
No excuses! Failure is NOT an option!
Funny stuff below! (snicker)

---
5/16/07 at 12:54 PM





Comments:


Hi girls,

*lol* both Harry Potter and the new spelling system made me laugh


Just wanted to say hi and tell you that I'm still alive


Greetings to all my beloved AR-friends

Sevvy




---
5/16/07 at 07:35 AM
Comments:
Well, Sue, you know me a bit - I have a huge sense of humour - in fact, humour imho is the essence of life
....how - I often ask myself - could we possibly survive in this world without it? I love the bright side of life. We were not born to run through this beautiful world with a sour face
England is waaaaiiiiting for me
---
5/16/07 at 03:44 AM





Comments:


Snotkat, Hickity yu mad my day!
---
5/16/07 at 12:27 AM





What is your location?

Canada



Comments:




hee hee hee, haa haa haa. Zat is gret!
---
5/15/07 at 06:13 PM
Comments:
Hilarious Hikity (and who said ze Germans had no sense of humour!!
)
---
5/15/07 at 02:57 PM





Comments:


Something to smile before I leave you for several days



As part of the negotiations, the British Government conceded that English

spelling had some room for improvement and has accepted a 5- year phase-in

plan that would become known as "Euro-English".

In the first year, "s" will replace the soft "c". Sertainly, this will make

the sivil servants jump with joy. The hard "c" will be dropped in favour of

"k". This should klear up konfusion, and keyboards kan have one less letter.

There will be growing publik enthusiasm in the sekond year when the

troublesome "ph" will be replaced with "f". This will make words like

fotograf 20% shorter.

In the 3rd year, publik akseptanse of the new spelling kan be expekted to

reach the stage where! more komplikated changes are possible.

Governments will enkourage the removal of double letters which have always

ben a deterent to akurate speling.

Also, al wil agre that the horibl mes of the silent "e" in the languag is

disgrasful and it should go away.

By the 4th yer people wil be reseptiv to steps such as

replasing "th" with "z" and "w" with "v".

During ze fifz yer, ze unesesary "o" kan be dropd from vords kontaining "ou"

and after ziz fifz yer, ve vil hav a reil sensi bl riten styl.

Zer vil be no mor trubl or difikultis and evrivun vil find it ezi tu

understand ech oza. Ze drem of a united urop vil finali kum tru.

Und efter ze fifz yer, ve vil al be speking German like zey vunted in ze

forst plas.

If zis mad you smil, pleas pas on to oza pepl.

Nightynight and CU
Hikity

---
5/12/07 at 07:20 PM
Comments:
Great stuff!
---
5/12/07 at 10:37 AM





What is your location?

MS



Comments:


Snokat-
Bwahahahahah!!!!

Hoot isn't the word! *snicker,snort*

---
5/12/07 at 10:02 AM
Comments:
Here's a funny for the Potter fans! This is just a total hoot. http://www.themonkeybox.com/harrypotter.html "Harry Potter & the Mid-Life Crisis." No Snape, but very funny.
---
5/11/07 at 01:01 PM





What is your location?

MS



Comments:



Hello darlings! Just checking to see if there's
any life out there!

The pics next door are total YUMMO!


(that man gets yummier everyday!)

---
5/05/07 at 08:10 AM





What is your location?

GA



Comments:




Becky, email me if you're still having problems getting onto the Guest Book.
---
5/03/07 at 11:49 AM





What is your location?

Texas



Comments:


Greetings all, Can someone tell me whats going on with the ARDLHGB? I have been trying to get on there for over 2 hours and keep getting PAGE CANNOT BE DISPLAYED.....HELP!!!!
Is anyone else having trouble?
Thanks
Becky

---
5/02/07 at 02:16 AM





Comments:


Good morning,

I'm back from London and I'm finally managed to get through all the new post and pictures. Now I know why I didn't see a glimpse of Alan in UK.

Chalebh